Our Reviews
See what our customers have to say in our Reviews!
And if you have been one of our customers, we would love to hear your thoughts on the kind of work we do! Please feel free to be honest about what your experience with us has been.
When you share your experience with us on here, it is modern day word of mouth. Your story will be able to be seen by others and it will help them to know if what we are saying is true!
We look forward to hearing from you!
Awesome!
Excellent work! The entire team was so friendly, courteous, and overall a happy bunch (which shows in their quality of work). You couldn't even tell they had been here except for leaving behind a perfect job. We are so happy with our new roof! Would recommend 100%.
Thank you gentlemen :o)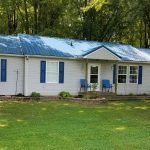 Lori Lyon
Very Happy!
Awesome experience with Winchester Roofing! From our first contact to the finished project. Timely contact with the estimate. Quality workmanship, with a quality product. They arrived when they said they would. The only evidence of them being there was our awesome new roof! I would and will recommend them highly to anyone needing roofing work!
Thanks, Winchester Roofing for making this a great experience!
Vicki Lovett
Please share your review of us with our audiences on these other platforms as well!
We look forward to hearing from you!