Winchester Roofing Company!
A Cincinnati Area Roofing Company
Serving the Cincinnati and surrounding areas for all your metal roofing needs!
Request a Free Roofing Estimate
Fill out the form below to request a Free Roofing Estimate. We will contact you within 24 hours to schedule your estimate. Or call us at
937-695-9025
Residential Metal Roofing in Southwestern Ohio
---
Quality Workmanship, Products & People = Quality Roofs & Happy Customers
We offer comprehensive residential roofing services in the Cincinnati, OH and surrounding areas.
A roof is one of the most integral features protecting your home or office. Outfit your property with the best products on the market when you turn to the roofing contractors at Winchester Roofing. We find the highest quality materials and deliver them right to your door.
We offer the following services:
One of the Best Warranties in the Industry!
We are proud to provide a 5 year workmanship warranty and a 40 year metal and fastener warranty! We strive to only use quality materials that are made to last.
What our Customers Say..
---
Highly Recommend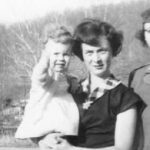 I highly recommend this company. They are very professional, do what they say they will, and do it efficiently!
Alice Nute Bailey
They are Fast!
Winchester Roofing did my roof today. I was originally scheduled for Sept 4th or 5th but they had an opening and called me on Tuesday saying they could get me done today.
They did a fantastic job! From stripping off the old roof to finishing up, they were done by early afternoon (my house isn't that big and it's a plain roof, nothing fancy).
They cleaned up and did several workarounds to make sure they got all the debris.
If you are looking for great work at a great price, these are the guys!
Ernie Kreiner
Very Happy!
Awesome experience with Winchester Roofing! From our first contact to the finished project. Timely contact with the estimate. Quality workmanship, with a quality product. They arrived when they said they would. The only evidence of them being there was our awesome new roof! I would and will recommend them highly to anyone needing roofing work!
Thanks, Winchester Roofing for making this a great experience!
Vicki Lovett
Very Impressed!
Love my new roof. Very good work. I am very impressed by how fast they work but still give you a perfect roof.
Don Curfiss
We provide Metal Roof Repair, Restoration & Replacement
Serving the following areas in Ohio. Afton, Bethel, Blue Ash, Cincinnati, Day Heights, Elmwood Place, Fairfax, Finneytown, Forest Park, Georgetown, Golf Manor, Goshen, Hamlet, Madeira, Mariemont, Milford, Montgomery, Mt Carmel, Mt Orab, Mulberry, Newton, North College Hill, Northbrook, Norwood, Owensville, Reading, Remington, Sardina, Sharonville, Springdale, Summerside, White Oak, Williamsburg, Willowville, Winchester, Withamsville