Winchester Roofing Company!
A Southwestern OH Area Metal Roofing Company
Serving the Cincinnati and surrounding areas for all your metal roofing needs!
Request a Free Roofing Estimate
Fill out the form below to request a Free Roofing Estimate. We will contact you within 24 hours to schedule your estimate. Or call us at
937-695-9025
Residential Metal Roofing in Southwestern Ohio
We are a residential roofing company serving the greater southwestern Ohio area. We only focus on installing metal roofing on residential and small industrial buildings.
Whether your building from scratch or upgrading the roofing on your building to a more durable material, we've got you covered. When you work with us, you choose quality, style, integrity, and plenty of options to choose from.
Contact us today to get started!
---
Quality Workmanship, Excellent Products & Skillful People = Valuable Roofs & Happy Customers
We offer comprehensive residential roofing services in Southwestern OH and surrounding areas.
A roof is one of the most integral features protecting your home or office. Outfit your property with the best products on the market when you turn to the roofing contractors at Winchester Roofing Company. We find the highest quality materials and deliver them right to your roof.
We offer the following roof services:
One of the Best Warranties in the Industry!
We are proud to provide a 5 year workmanship warranty and a 40 year metal and fastener warranty! We strive to only use quality materials that are made to last.
What our Customers Say..
---
10 Out of 10
We had a metal roof put on from Winchester Roofing. They did a good job. I would recommend them to anybody!
Stan Mcaffry
Very Happy!
Awesome experience with Winchester Roofing! From our first contact to the finished project. Timely contact with the estimate. Quality workmanship, with a quality product. They arrived when they said they would. The only evidence of them being there was our awesome new roof! I would and will recommend them highly to anyone needing roofing work!
Thanks, Winchester Roofing for making this a great experience!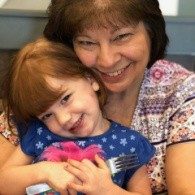 Vicki Lovett